Walk Where Jesus Walked
Some special moments I experienced on my first trip to Israel were:
standing on the southern steps of the Temple in Jerusalem and reflecting that Jesus preached from these very steps. I pictured myself there, listening to Him speak to the masses and looking into my eyes.
being baptized in the Jordan River. I had been baptized twice previously in my life, but knowing that Jesus Himself was baptized in this same River (Matthew 3:13), I knew that I wanted to follow in His footsteps.
touching the Western Wall and inserting my prayer into the tiny cracks was quite a moment. Jewish people for centuries have done the same. As my hand touched the timeless stones, I was moved to tears.
walking the same path Jesus walked on the Via Dolorosa where He carried His cross as scoffers watched Him struggle. His body had been beaten and He was weak in flesh. As I walked His path, I wondered--was the sun beating down as intensely on Him that day as it was on me? That would only have intensified His pain....
Each time I go to Israel, I see something I have not seen before. I reflect on something I had not considered on a previous trip. I wonder if I will return again before it becomes my permanent home. Each time I leave Jerusalem, each time I look back longingly at the City and say what millions of others say: "Next year in Jerusalem."
Touring Israel is something everyone needs to do at least once. I wish my first visit had been earlier in life because it changed me. I look at the Bible with fresh eyes...I now picture where the Scriptures took place. I can visualize the setting. I don't struggle over maps because I see them in my mind.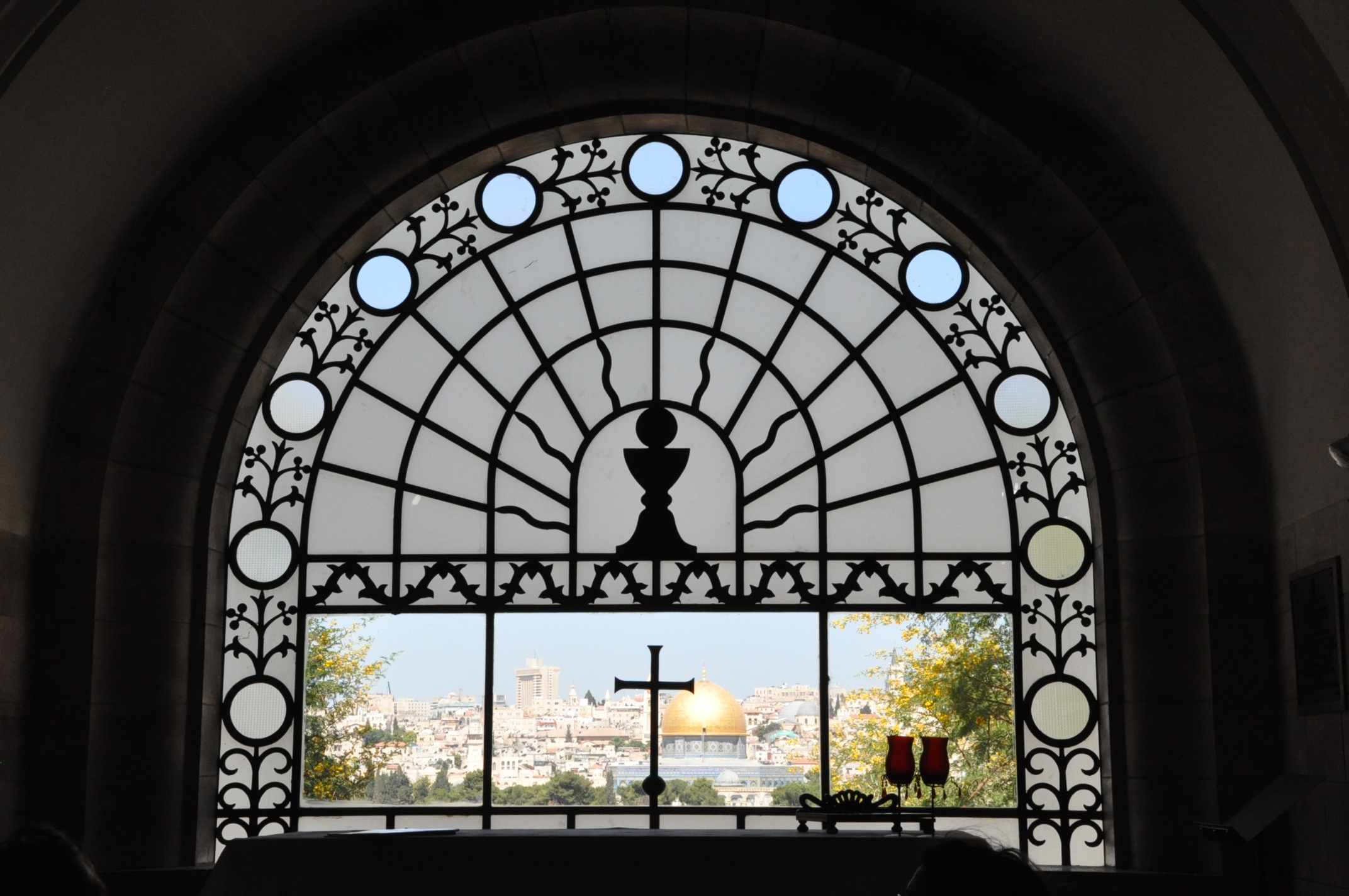 Please consider joining us in Israel this October as we walk where Jesus walked. We will be going October 6-19th during the Feast of Tabernacles. We will be joining the International Christian Embassy Jerusalem for their five evenings (Oct. 10-14), celebrating the Feast of Tabernacles (optional) and touring Israel during the day. We will arrive before the celebrations and stay a week after for additional touring.
To find out more about our tour, including itinerary, please click here. We will be offering an "Israel Tour Informational Reception" on Saturday, April 12th, 7 PM.
If you are curious about the Israel Tour or would just like to come hear Dr. George Giacumakis teach on "What We Learn by Visiting Israel," join us! George will also be sharing Travel Tips and other general information. The meeting will be at Richfield Community Church in their Meeting House (south of their main driveway), located at 5320 Richfield Road, Yorba Linda, CA 92886.