A Tribute to the Soldiers Who Gave Their Lives to Protect Israel
Please pray for the families and friends who have lost loved ones who gave their lives protecting Israel.
Sargeant Shon Mondshine, 19, from Tel Aviv
Second Lieutenant Yuval Haiman, 22, from Efrat
Staff Sargeant Shachar Tase, 20, from Pardesiya
Staff Sargeant Guy Algranati, 20, from Tel Aviv
Staff Sargeant Shahar Dauber, 20, from Kibbutz Ginegar
Staff Sargeant Tal Yifrah, 21, from Rishon Lezion
Staff Sargeant Yuval Dagon, 22, from Kfar Saba
Sargeant Sgi Erez, 19, from Kiryat Ata
Staff Sargeant Matan Gotlib, 21, from Rishon Lezion
Staff Sargeant Oren Simcha Noah, 22, from Hoshaya
Staff Sargeant oron Shaul, 21, from Poriyah
Staff Sargeant Oz Mendelovich, 21, from Atzmon (North Israel)
Staff Sargeant Moshe Malko, 20, Jerusalem
Staff Sargeant Oded Ben Sira, 22, from Nir Etzion
Staff Sargeant Gilad Rozenthal Yacoby, 21, from Kiyrat Ono
Staff Sargeant Guy Boyland, 21, from Kibbutz Ginosar
Staff Sargeant Levy, 21, from Kfar Vradim (Northern Israel)
Staff Sargeant Jordan Bensemhoun, 22, from Ashkelon
Staff Sargeant li Mat, 19, Eilat
Staff Sargeant Moshe Davino, 20, Jerusalem
2nd Lieutenant Bar Rahav, 21, from Ramat Yishai
Captain Dmitri Levitas, 26, from Jerusalem
Captain Natan Cohen, 23, from Modi'in
Captain Tsvi Kaplan, 28, from Kibbutz Merav
Chief Warrant Officer Baynesian Kasahun, 39, from Netivot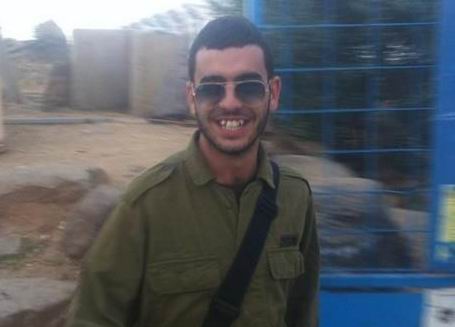 Corporal Meidan Maymon Biton, 20, from Netivot
Chief Warrant Officer Rami Kahlon, 39
COrporal Niran Cohen, 20, from Tiberias
Lieutenant Colonel Dolev Keidar, 38, from modi'in
Lieutenant Paz Eliyahu, 22, from Kibbutz Evron
Lieutenant Roy Peles, 21, from Tel Aviv
Major Amotz Greenberg, 45, from Hod Hasharon
Major Tzafrir Bar-Or, 32, from Acre
NCO Master Sargeant Yair Ashkenazy, 36, from Rehovot
NCO Ohad Shemesh, 27, from Beit Elazari
NCO Sargeant First Class Barak Refael Degorker, 27, from Gan Yavne
Sargeant Adar Barsano, 20, from Nahariya
Sargeant Barkai Yishai Shor, 21, from Jerusalem
Sargeant Ben Oanounou, 19, from Ashdod
Sargeant Daniel Kedmi, 18, from Tzofim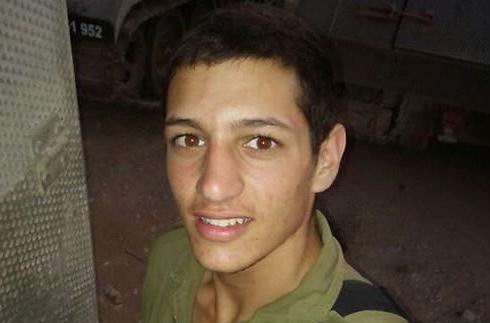 Sargeant First Class Adi Briga, 23, from Beit Shikma
Sargeant Max Steinberg, 24, from Woodland Hills, California, living in Beersheba
Sargeant Nadav Goldmacher, 23, from Beersheva
Sargeant Nadav Raimond, 19, from Shadmot Dvora
Sargeant Nissim Sean Carmeli, 21, from South Padre, Texas, living in Ra'anana
Staff Sargeant Avraham Grintzvaig, 21, from Petah Tikva
Staff Sargeant Bnaya Rubel, 20, from Holon
Staff Sargeant Daniel Pomerantz, 20, from Kfar Azar
Staff Sargeant Eitan Barak, 20, from Herzliya
Staff Sargeant Eliav Eliyahu Haim Kahlom, 22, from Safed
Staff Sargeant Evyatar Turgeman, 20, from Beit She'an
Staff Sargeant Gal Bason, 21, from Holon
Messianic Jewish Soldier Shai Kushnir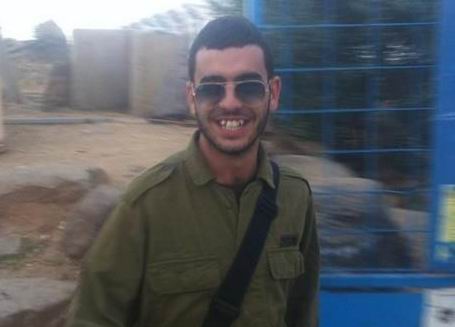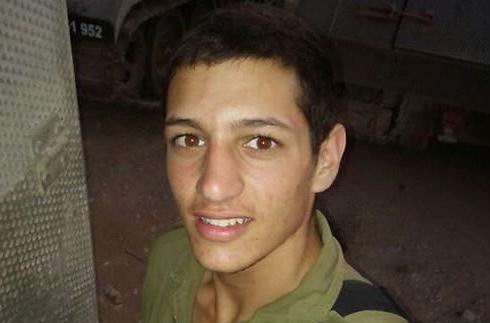 Please help save lives in Israel by donating to our Bomb Shelter Campaign. To read all about it, click here.